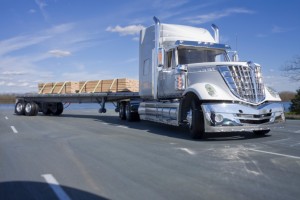 Logistics is complicated; plain and simple. Organizations around the world spend countless man hours and capital resources trying to perfect their logistics needs, with minimal results. Internal logistics initiatives are costly and can leave organizations at risk with unnecessary liabilities. Single Point Logistics provides an outsourced, all-inclusive logistics solution which allows your company to focus on your core competencies and let experts handle the rest.
Your contracts, customers, and products should be your number one priority. Single Point allows your business to focus on those relationships and do what you do best. We take care of the transportation and logistics allowing you to better serve your customers' needs.
Our experienced logistics professionals understand that time is critical and on-time deliveries are the most important part of the transaction. Let us prove why hundreds of customers trust Single Point Logistics as their single point of contact for all their logistics needs.
Allow our experts to provide accurate quotes for your Single Point shipping requirements